About
Christina
Gilardi, LPC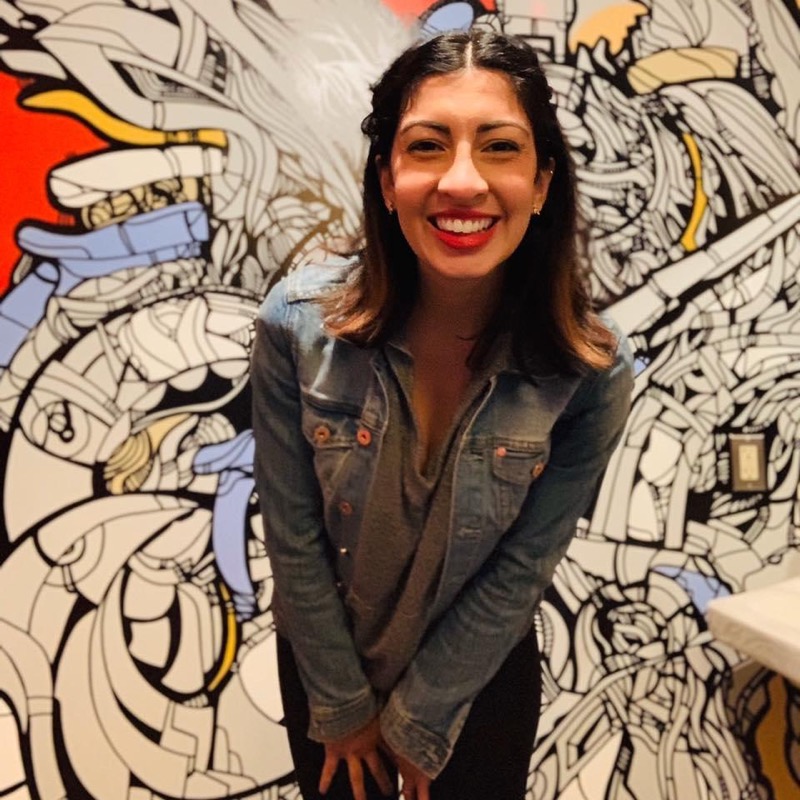 In sharing my story, I wasn't sure the direction I wanted to go in. Do I highlight just the stuff that now sits at the surface? Or do I go beyond, into the depths, and shed light on what got me to where I am today?
I felt like this was a great way to share what's happened in my life, the good, the bad, and all that lies in between, because I once heard that it's the darkest parts of your story that help shed the most light for others… and so that's what I hope to do here.
"Christina is the best therapist that I have had the privilege of working with after years and years of therapy."
"Christina is the best therapist I've seen to date (and I've tried out quite a few in the area!). I've struggled with anxiety and panic attacks for the past 6 years. Without Christina's guidance and help, I would not be where I am today. She truly cares for her patients, which makes such a difference. Her cheerful nature makes her easily approachable - she will make you feel welcome, which makes it easy to unwind and get things off your chest. She will help you to become your best "you" yet!"
"Christina has been so wonderful to see. Always very open and easy to talk to. I look forward to my visit each time and always leave feeling better than before I got there. Would definitely recommend her to anyone."
I live to love. I think that much has been engrained in me from a very young age. I grew up in a home of strong Spanish culture that encouraged the ideas of serving others, loving others and helping when you can. I had two working parents, so my grandmother lived with us and was a big part of those first 5 years in raising me. She's a huge influence in my life, even to this very day.
I grew up in a Christian household, where my brothers and I learned about God, and how He loves us, and how to try and follow in His footsteps. So when my parents divorced at 13 years old, this seemed to be a clear disconnect from the message I felt I had been getting all of my life. I felt confused and conflicted about it.
My teen years consisted of my walking away from my family's values, exploring what it means to live for myself, and abandoning this God that they had taught me all about. I didn't need that to have fun, pursue further independence or to even help me achieve academic success and transitioning to Temple University.
But you see, what I didn't realize at this time, was that I wasn't doing this on my own… far from it.
I go on to pursue the Pre-Law tract at Temple University because I knew I wanted to help people and this seemed like a great way to do that. Fast forward to obtaining a prestigious internship – turned job at the Philadelphia District Attorney's Office and I felt like I had somehow missed the mark. I was feeling empty, out of place, and like I wasn't living out my calling. Furthermore, I was questioning if this is how I wanted to be helping people in life… because it didn't feel quite right for me.
I remember it was at this time in my life I began exploring my spirituality again and trying to connect my personal faith with a God of my understanding. I couldn't take something handed down to me, and I needed to figure this out for myself. I remember reaching out to God and pursuing Him in a new way, a personal way, and I recommitted my life to him. I remember asking Him to show me what He would want for myself, and laid down my own will, my own path, in exchange for His.
He pointed me towards pursuing my Master's of Science in Counseling Psychology and later furthering my education with my LPC License afterwards.
It was just exactly two weeks after my license became official, that I underwent the worst trauma of my life… of anyone's life. I was on the receiving end of a phone call that forever changed not only my own life, but the lives of so many others.
The grief, the horror, and the trauma shook my world… and I once again had to confront my heart and my faith to see how I would survive getting out on the other side of this. I remember many sleepless nights, flashbacks, heart palpitations, panic and anxiety becoming all too consuming. I knew I would never be the same person I was before this happened.
Without the love and support of my husband, my little brother, my extended family, this would have easily been a much harder process for me, and a much lonelier one too.
But I was once again reminded of the power of my God… a God that steps into our messes, all of it, and sits down in it with us to help see us through. He met me exactly where I was and reached into it all to grab hold of me and pull me back up. He makes beauty from ashes, and found a way to help me see that even through this. He offered comfort in a way that I could never fully articulate and put into words that would do it any justice. He loves with an unwavering love, and gently reminded me that He has never left my side… back to my earlier years, through all of that and even now. He's seen it all and wanted to be a part of it all.
Today, I continue to pursue my God and maintain an unshakable bond with Him that I won't ever let go of again. With the help of a holistic approach, I feel that recovery was made possible for me. The flashbacks, the anxiety, all of that may still pop up at times… but with the help of a healthy lifestyle of regular exercise, healthy nutrition habits, lots of self-care (I'm a BIG believer in self-care!), consistent therapy, strong support and my faith in something (and someONE) bigger than myself, I have been able to overcome what seemed set to take me out.
I am an overcomer.
And this is exactly why I do what I do.
I want to meet and connect with others going through their own personal stories, their own struggles and difficulties, because we all have them! Sure, your story may not match mine exactly, but I'd lend to argue it may not look that dramatically different either. I want to walk alongside of you through the twists and turns that life offers to share how I can offer both my professional and personal help with that. I want you to know that this life wasn't mean to be lived alone, or walked through alone, and no one needs to suffer silently.
Let's take this walk together!
I'd love to join you.
In love,
Christina