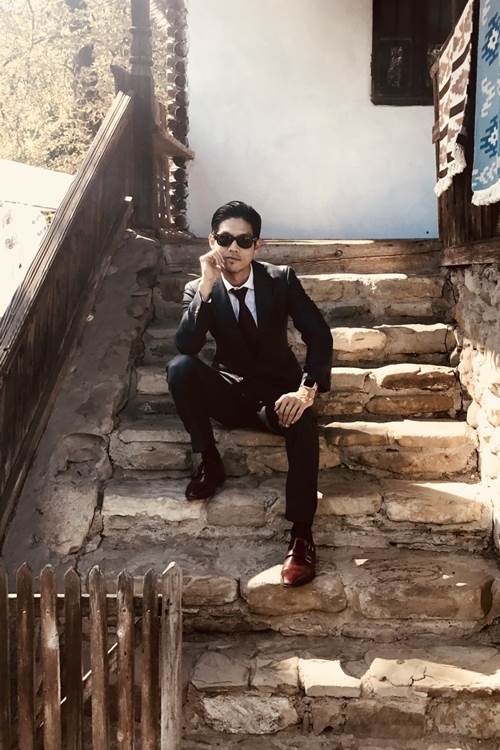 Dr Joseph Yi is a Board Certified Addiction Psychiatrist who specializes in Holistic Psychiatry and Detoxification. After graduation from UMDNJ Robert Wood Johnson medical school, Dr Yi went on to do his psychiatry residency at Cooper University Hospital. It was at the heart of Camden, NJ where Dr Yi learned to treat some of the most challenging cases of psychiatric, addiction and detox patients.
As a resident physician, Dr Yi had the privilege of apprenticeship under NY Times best-selling author, Joel Fuhrman MD, on nutritional therapy for mental health treatment. Since graduating as Chief Resident of psychiatry at Cooper hospital, Dr Yi followed his passion for addiction medicine and has worked at dual diagnosis facilities (mental health and substance abuse) including Hampton Behavioral Health Center, Fairmount Behavioral Health, and Today Incorporated.
Since starting his solo private practice in 2009, Dr Yi has helped patients throughout Bucks County overcome their dependency to opiates, alcohol, and other substances through his Modern Detox Program. The program provides a personally individualized tapering plan on an outpatient basis, as an alternative to going into an inpatient facility for treatment.
In addition to conservative medication management, Dr Yi utilizes a more Holistic approach towards helping improve patients' overall behavioral wellness by integrating the following as part of his treatment plans:
Motivational counseling.
Nutritional therapy.
Exercise science.
Yoga.
Spirituality.
Modern Behavioral is the group practice expansion and growth of Dr Yi's original program. By creating a team of health professionals incorporating a Holistic approach to addictions and behavioral health treatment, the group is dedicated to offering the best quality of care while serving Bucks County – one patient at a time.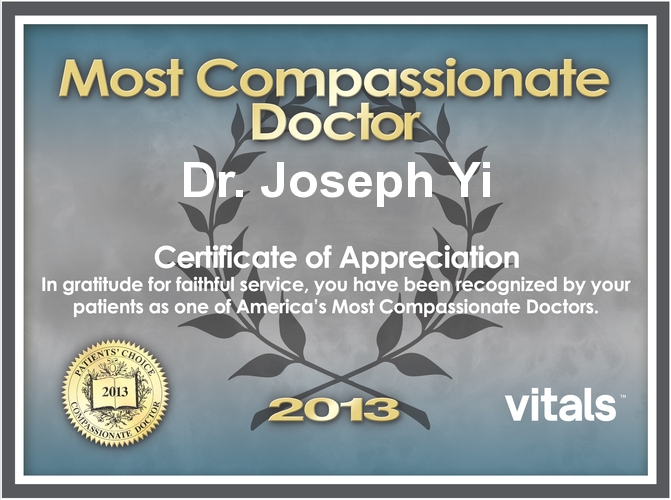 Most Compassionate Doctor
In gratitude for faithfull service, you have been recognized by your patients as one of America'a most Compassionate Doctors.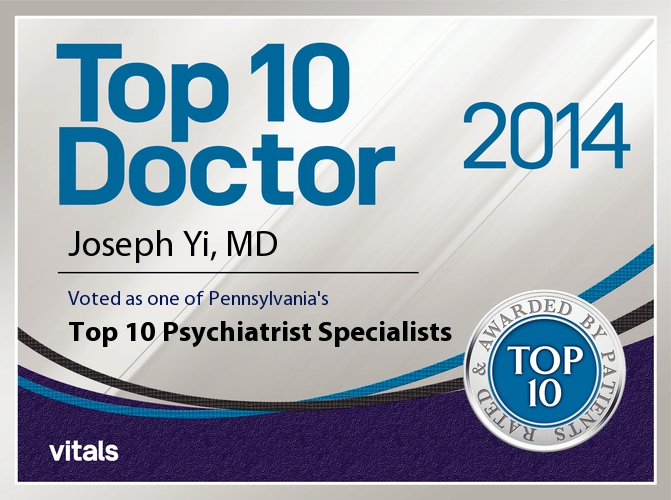 Top 10 Doctor 2014
Joseph Yi, MD Voted as one Pennsylvania's top 10 Psychiatrist Specialists.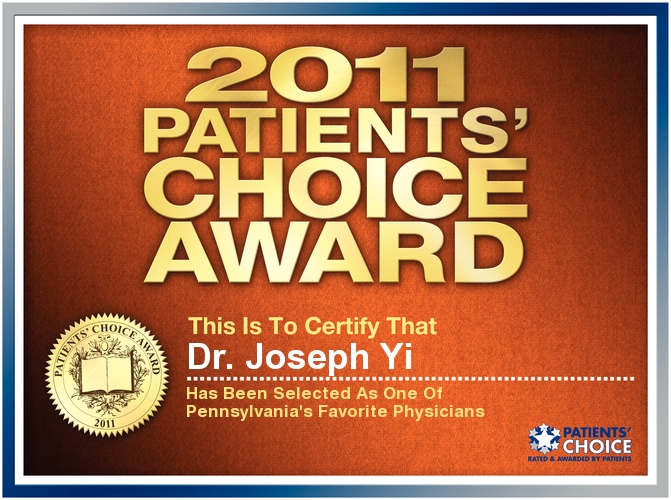 2011 Patient's Choice Award
This is to certify that Dr. Joseph Yi has been selected as one of Pennsylvania's favarite Physicians.
"Dr. Yi is a doctor way ahead of his time."
– Brian IN morrisville, PA
"Dr. Yi is very educated and knowledgeable in doing what he does. He will help you to the best of his ability if you are patient and allow him to do his magic."
"Dr. Yi has gone above and beyond to try and help me lead a healthy and productive life. I wouldn't be where i am today, without him and his exceptional staff."
"Dr Yi and I have been working together for about 2 months and he has helped me more than any other psychiatrist. He is an inspirational and influential man who is as real as they come."
– Anonymous
"Dr. Yi is that doctor I've always needed to meet. Any doctor who studies can learn medicine, but not every doctor can learn and connect with their patients."
– KF IN Yardley, PA
"If you are looking for a Doctor that truly understands what you are going through and has a legitimate passion for addiction and healthy living, Dr. Yi is your guy."
-AK IN NEWTOWN, PA
"With his emphasis on proper nutrition, exercise and personal guidance I am now living a healthy lifestyle drug free. I even completed a marathon!"
-Anonymous
"It was apparent from the initial phone call that we found a true, first class Specialist in the Health Industry. Thank you for your dedication and restoring our lives!"
-ART IN NEWTOWN, PA
"You will not find a better, more passionate and compassionate doctor! He truly makes you feel like you're family and cares deeply for his clients."
– CHELS C IN YARDLEY, PA
"Dr. Yi came up with a very creative way to help me detox off of Suboxone. I am truly grateful for the time he spent with me during his off hours, motivating and encouraging me to become a better version of myself."
– Anonymous
"Dr Yi is a gift! After only a year of meeting with him, I have enrolled back into college, lost 20lbs, started eating healthier and all around having a healither happier mindset."
– BRIANNA IN UPPER MAKEFIELD, PA
"Dr. Yi saved my life and continues to empower me."
– AT IN NEWTOWN, PA
"After years of struggling w depression and acquiring an opiate dependence, Dr. Yi is the 1st and only doctor that has addressed the neurotransmitters in my brain that has so much to do with my condition."
– Harrison, NJ